Details of AUKUS nuclear sub deal revealed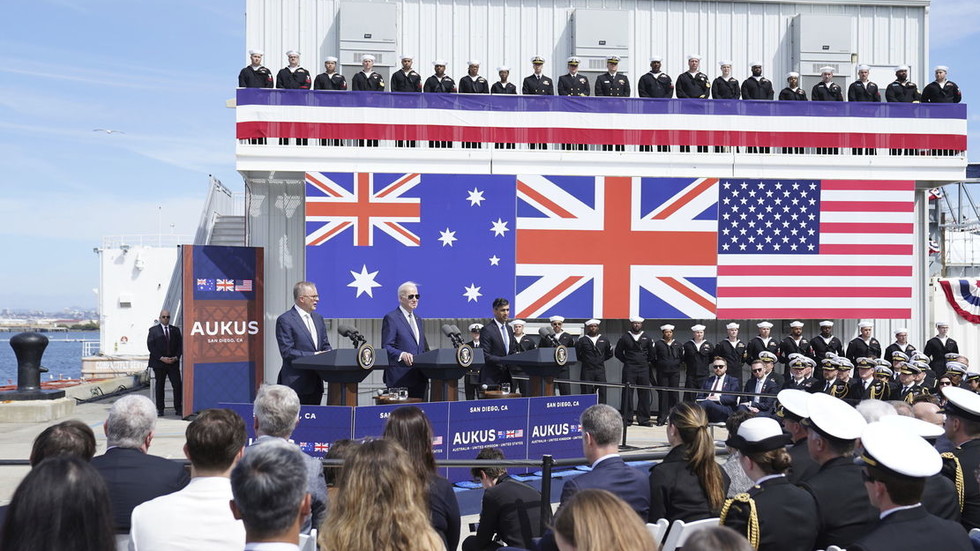 Australia has followed through on its controversial military partnership with the US and UK, agreeing to buy as many as five nuclear-powered submarines from Washington and starting work on developing a new generation of subs with Britain.
The initial deal includes the purchase of three Virginia-class submarines from the US, for delivery in early 2030s, and an option to buy two more, leaders of the three countries announced on Monday at a meeting in San Diego. Plans also call for developing new submarines, called SSN-AUKUS, that will be built in the UK and Australia with US technology and support.
Speaking at Naval Base…